Here are some samples of paintings I've done in the past.  Many of them were only studies, but some were complete paintings.  While some of these are may be available for sale they were not produced for that purpose.  If you want to buy a painting go to the "Paintings for Sale Section" in the menu which is above the "Misc. Paintings" section which you are currently in.  Many of these paintings are no longer available because they have been sold or given as gifts.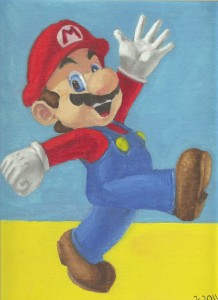 Mario having fun – Oil on Board.  A gift for my brother Christmas 2011.  I wanted to add a brick texture to the yellow ground and drop shadow around the foot, but I ran out of time. The work was done all prima and the paint applied thickly except for the brown of the shoes which was a thinned glaze in the lightest areas. The crimson was more transparent than I wanted, but I didn't have time to apply more. The board was white at the outset.
So Cold –  Oil on Board – I used Phthalo Blue, Payne's Grey, White and a little Umber.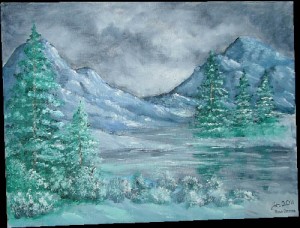 Oranges – Watercolor Only two pigments used.  They were Sinopia.com's Yellow Ochre Warm Gold Shade for the Lightest Portions and Raw Sienna Warm Shade for the Darkest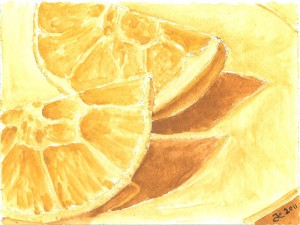 Eagle – Oil on Board – Another gift for my brother.
Lamb – Oil on Board – A gift for my mother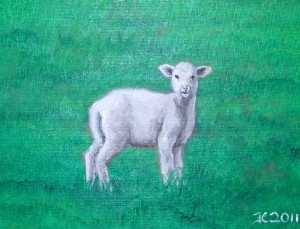 Sunset – Oil on Wood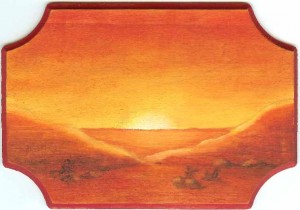 Distant Mist – Oil on CanvasPaper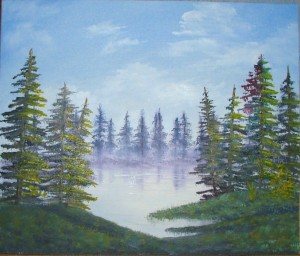 Composition #1 – Oil on Canvas Paper –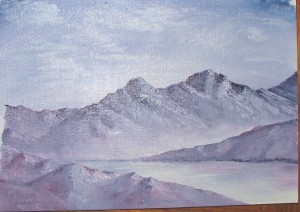 Desert Bloom – Oil on Canvas Paper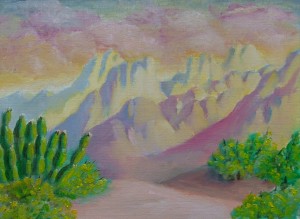 Who's This? – Watercolor on Paper –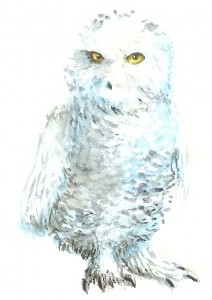 Ode to Fish – Watercolor on Paper – On the box of the Reeves paint set I used was a fish. This was my version.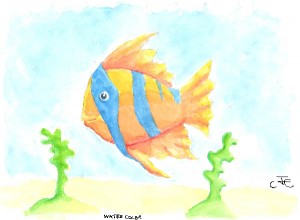 Light Rose – Watercolor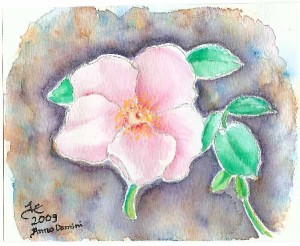 Earthy Mountain Peak – Watercolor – These mountains were painted with Sinopia.com earth pigments